Tutorial¶
CADS (Catalyst Acquisition by Data Science) is a data platform designed for catalytic data analysis for catalyst developers and researchers. This tutorial aims to help users in becoming more familiar with the functions provided by CADS.
We welcome any and all feedback for bugs, site usage, and additional functions for data analysis for improving this platform.
The Function of CADS¶
CADS is a catalyst analysis environment that implements a user-friendly graphic user interface(GUI). CADS provides three basic functions for users: "Data Management", "Analysis", and "Prediction".
Data Management: CADS provides the ability to upload and record individual data as well as data analysis procedures with the option for multi-user sessions, allowing users to share data and analysis reports with collaborators of their choosing.
Analysis: Data visualization tools (scatter plotting, histograms, etc.) and machine learning functions are availabe for catalyst data analysis and machine learning model selection.
Prediction: Data prediction capabilities are available with the "Analysis" function, allowing users to apply learning models for predicting new output (e.g. predicting new catalysts).
A Brief Tutorial for Beginners¶
CADS is a free platform that does not require additional software installation. It can be easily accessed by visiting "https://cads.eng.hokudai.ac.jp" through your internet browser. Site operation has been tested through Google Chrome,Mozilla Firefox, and Microsft Edge. Site operation has also been tested on Windows, Mac, and Linux operating systems. Should bugs or other issues arise using the platform, please do not hesitate to contact us.
Below, we have outlined a brief workflow for CADS.
Site Login¶
When logging into your account, the login window should appear on the website as shown below. Please login using your individual ID and password.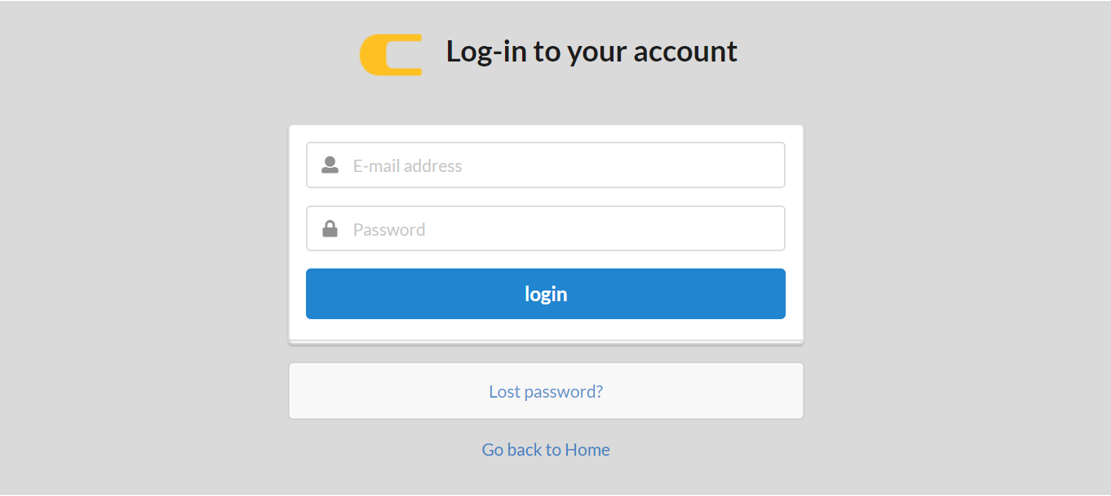 The following window will appear once user authorization is successful. You can check the applied e-mail address for log-in and the "log out" buttone in the upper right corner of the webpage.

Uploading Catalyst Data¶
CADS provides a data analysis environment that can be used with data uploaded into your account. Data uploading is available in the submenu "Data Management" that appears at the top menu bar. In the "Data Management" window, data that is available to your account will appear, including both "public" data and "shared" data. To upload data to your account, click "Add Datasource" on the upper right corner of the menu bar.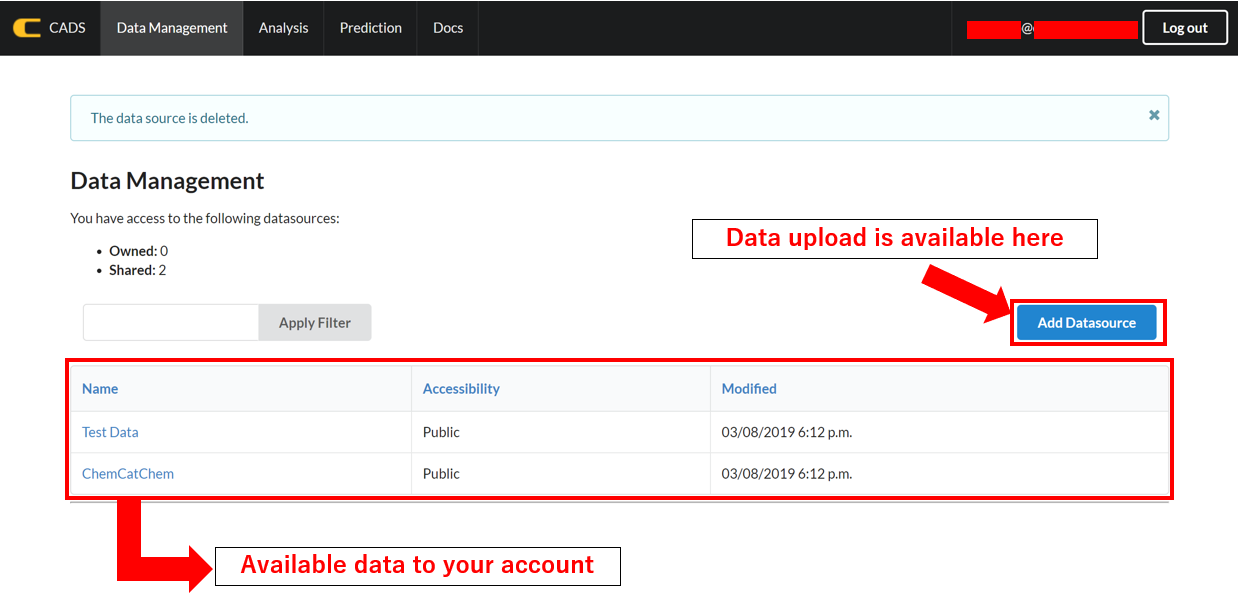 The following window will appear after clicking. Data can be uploaded by following the instructions on the window.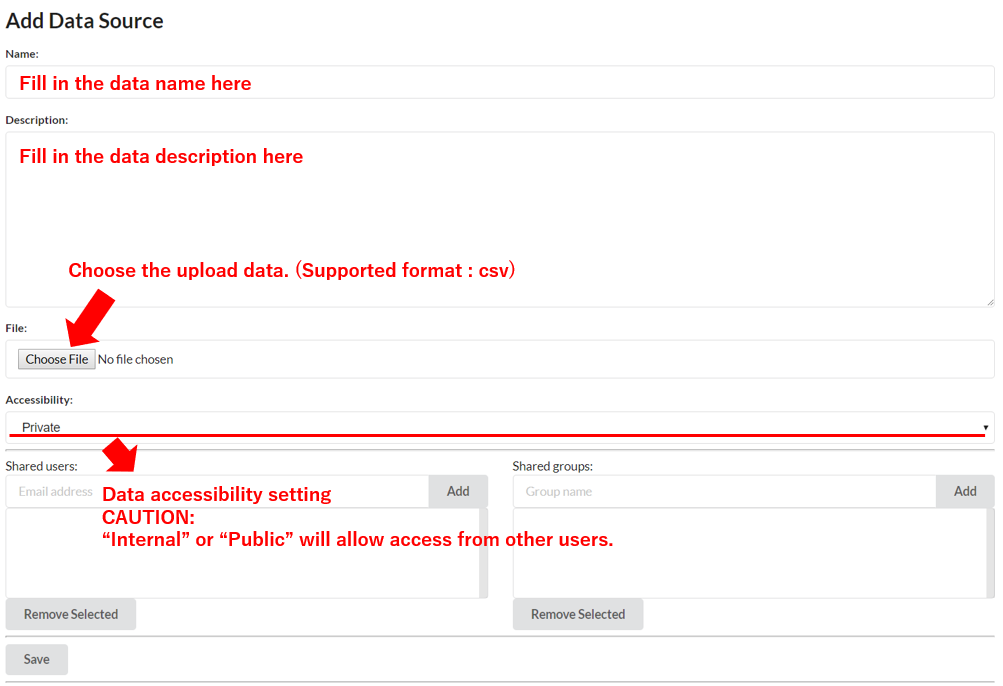 CAUTION:
"Accessibility"

 

is

 

the

 

setting

 

window

 

for

 

the

 

user

 

accessibility

 

of

 

uploaded

 

data

.





PLEASE

 

SET

 

IT

 

AS

 

"Private"

 

IF

 

YOU

 

ARE

 

A

 

BEGINNER

 

OF

 

THIS

 

PLATFORM

.





The

 

setting

 

"Public"

 

allows

 

other

 

site

 

users

 

to

 

access

 

your

 

uploaded

 

data

.



The data becomes available once uploading is complete and will be listed under the "Data Management" list for analysis.
Data Management Functions¶
Data properties can be changed after uploading data by clicking the listed data you would like to change. After clicking the data, a data table will appear with the "Setting" menu on the upper left corner of the window.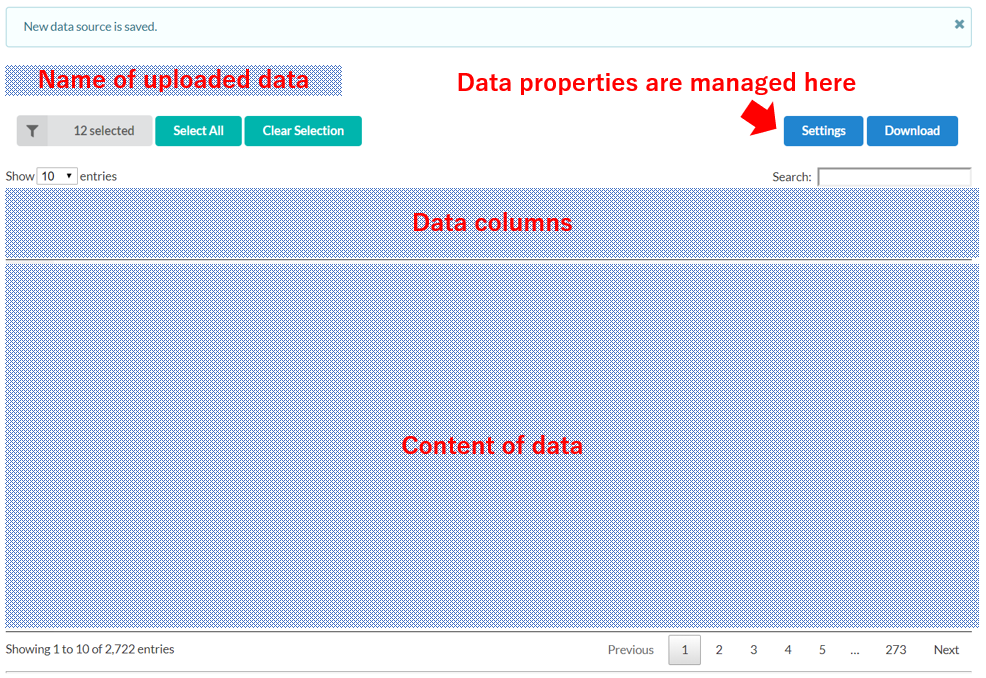 In the Setting menu, the following data properties can be modified: Data Name, Data Description, Data Replacement, and Data Accessibility. The ability to delete data is also available within the same menu.